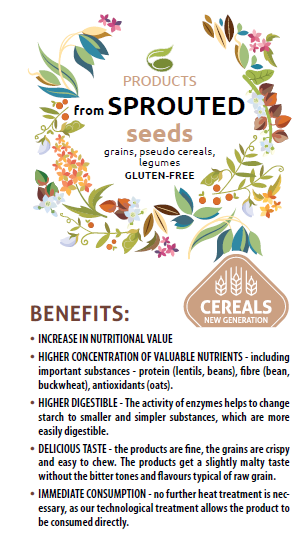 Our grain mini bread is a great snack but it can also please your guests as an alternative to a canapé decorated according to your imagination.
It contains sprouted lentils and oats, sunflower seeds, pumpkin seeds and flaxseed.
Their perfectly balanced taste makes them a popular novelty from the production of Semix.
5 grain mini breads are also beneficial for your health, they are a source of fibre and protein.
This mini bread is an ideal snack while on a trip, at work or school, or while doin sports.
It quenches hunger and satiates for a long time.
COMMING SOON