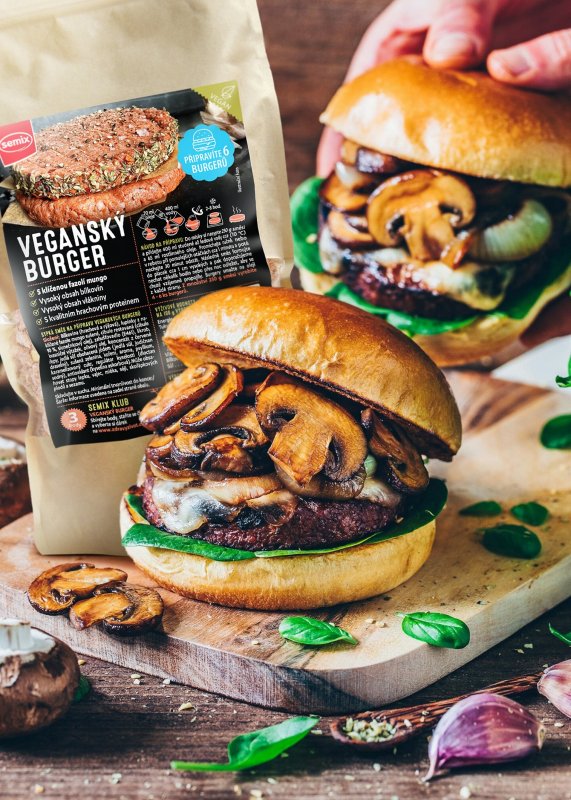 I take care of nature ..

I'm thinking about my health ..

... I prefer plant protein
A vegan burger can be made in many ways, depending on what you replace the meat with. There are plenty of options, the most popular being burgers made from beetroot and beans, portobello mushrooms, or a special blend for making vegan burgers. Its advantage is easy preparation.
Mix the powdered mixture with water, form into patties approximately 1 cm thick, and leave to mature or freeze them for later. Vegans will also enjoy the ingredients of the vegan burger mix – it contains sprouted mung beans and pea vegan protein. Maintaining a sufficient protein content is a crucial part of the vegan and vegetarian diet.
Easy preparation in 5 steps

Contact us to try VEGAN BURGER or see the detais